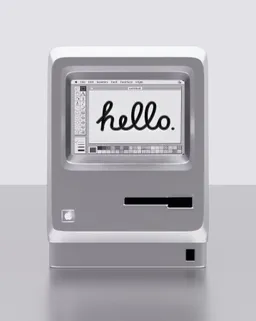 Artificial Intelligence
Our proposal software uses the latest in artificial intelligence technology to help you create stunning, personalized proposals in just minutes. By inputting basic information about your client and their needs, our sophisticated AI algorithms will generate texts which inspire you and speedup your workflow.
But we don't stop there. Offorte's proposal software offers a wealth of features that make it easy and intuitive to include pricing, timelines, and other relevant details. You can also choose from pre-designed templates to ensure your proposals are visually appealing and professional.
And with our cloud-based solution, you can access your proposals from anywhere at any time. You can collaborate with team members, track proposal progress, and get valuable insights into your proposal performance.
Offorte's AI-powered proposal software minimizes time and maximizes efficiency, freeing you to focus on other aspects of your business. So why settle for less? Sign up now for Offorte's proposal software, and start creating smarter proposals in minutes!
Your knowledge and insights are the most valuable
In today's fast-paced business environment, collaboration between humans and technology is becoming a fundamental necessity. Sales processes have undergone radical changes with the advent of proposal software and AI. While the technology has transformed how proposals are generated, it's important to underline that human input is still essential in driving sales success.
In the sales process, your knowledge and insights are the most valuable assets. A good proposal software can assist with the generation of a standard proposal, but the personal touch and understanding of your prospective clients is something that only a human can provide. This is where your input comes in.
An advanced proposal software with AI functionality is an excellent resource for improving sales performance. It can learn from your input on what works and what does not. It then can inspire and support you in writing for different types of clients.
What makes the collaboration between humans and technology even more significant is the fusion of your experience with the software's abilities. You can use your knowledge to refine the AI-generated proposals, making them more personalized to each prospective client's needs. The software can also help you to identify new opportunities from a supportive role.
So, while the proposal software can offer a huge advantage in the sales process, the key element is still your unique knowledge. The software can learn from you, but it's up to you to use your insights to make strategic decisions and to guide the software writing the best texts. Thus, the potential value that software and AI bring to the table is absolutely limitless when mingled with the right amount of human ingenuity and intellect.
Ultimately, in the area of sales, it's the collaboration between humans and proposal software with AI capabilities that leads to winning proposals. Hence, always opt for a winning combination of technology and experience for a winning sale.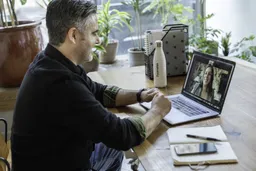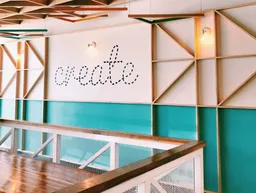 Proposal examples
Curious what an Offorte quote looks like? Via the following link you can view some examples of proposals made with Offorte in different styles.
View proposal examples
Discover all the functionalities with which you can easily create proposals in your corporate identity and win deals.
Check all the benefits
Latest from the blog
The history of the proposal: from handshake to digital signature
Want to write about the history of the proposal? Of course! I immediately saw it in front of me: a guy who makes something out of a proposal using cuneiform script. Yes, there is no shortage of imagination. Afterwards, I don't even seem to be wrong that much, but more about that later. Making a proposal over time shows a significant evolution.
Using chatgpt when making proposals: smart?
No one can have missed it. For months, ChatGPT dominated the news and social media. We were presented with everything. Arguments for and against, possibilities and impossibilities, enthusiasm and fear. As you can imagine, as a content writer, I followed the discussions closely. In addition, I answered clients' questions, published a candid blog and now here on the Offorte website. And with pleasure, because: Is it smart or stupid to use ChatGPT when making proposals? is an interesting question. Read on to discover the pros and cons that may help you decide whether or not to use ChatGPT for proposals.
An 'About us' page in your proposal? Great!
The sales conversation and the proposal are the perfect moments to convince the customer or prospect that working with you (as reliable experts) is the best option. Fine, so far so good. But… don't overdo it make sure you present your company in the right place and in the right way.