Creating successful proposals selling your passion
No hassle with Word and Pdf. No boring order confirmations that look like an invoice. From your browser you can quickly and automatically create digital proposals that help you with the sales process. With the help of the smart notifications you can follow up at the right time. Tune the contents by using the insights of your statistics and let the A.I. Textwriter help you write texts
Beautiful convincing presentations with a distinctive character
Automate the sales process & save time when creating proposals
Manage and send your proposals from within your browser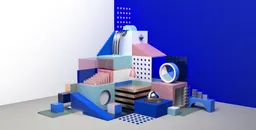 Building blocks that help with sales success and automate the proposal process
Offorte offers you building blocks that help you to put together your proposals more conveniently and easily. In addition, there are various options for working together with your colleagues.
Our mission
Offorte helps businesses and entrepreneurs win more deals and save precious time by providing smart services to prepare and send impressive proposals. Many people do not like to write proposals, while it is of utmost importance to a business. We aim to take that burden off and help entrepreneurs enjoy the process more by using online proposal software.
Our view on proposals is different. No boring, grey order confirmations disguised as the proposal as used in many all-rounder software. We have a 100% focus on business proposals and go for your victories.
Get started
Start your free Offorte trial and discover how we can help you. There are no restrictions so you can try out how everything works
Configuration
The first steps are to create a proposal template and modify the look & feel. With these templates you can create new proposals and these will save you lots of time.
Create and send a proposal
Choose your template, fill in the clients details and modify the contents to suit the clients needs. Click on send and receive a notification when your proposal is viewed by your client.
Signed proposal
The customer views your proposal online on his computer, tablet or mobile phone and has the possibility to ask questions and sign the proposal online.
Proposal examples
Curious what an Offorte quote looks like? Via the following link you can view some examples of proposals made with Offorte in different styles.
View proposal examples
Discover all the powerful proposal software functionalities with which you can create, manage and win your proposals.
Check all the benefits
Latest from the blog
An 'About us' page in your proposal? Great!
The sales conversation and the proposal are the perfect moments to convince the customer or prospect that working with you (as reliable experts) is the best option. Fine, so far so good. But… don't overdo it make sure you present your company in the right place and in the right way.
Make a proposal for corporate organizations
Large, corporate organizations generally like to do business with peers. Nevertheless, more and more partnerships are being concluded with smaller companies and/or startups. This allows these large organizations to innovate faster. Smaller companies and startups in turn benefit from the knowledge, facilities and network of corporate organizations. This allows them to develop or grow better and faster. Great, that all looks good. However, corporates speak each other's language, but a 'smaller entrepreneur' had better prepare well in advance, also with regard to proposals. What can you take into account and what are the essentials in a proposal for large organizations? I did some research and listed a few things for you.
New proposal editor & viewer
We are excited to share our latest software release with you. After months of hard work, we are finally live. The new proposal editor & viewer help you even better to create smart, winning proposals. Read on to discover all the new features.