Close more deals by selling your passion
No hassle with Word and Pdf. No boring order confirmations that look like an invoice. From your browser you can quickly and automatically create digital quotes that help you with the sales process. With the help of the smart notifications you can follow up at the right time. Tune the contents by using the insights of your statistics and let the A.I. Textwriter help you write texts
Beautiful convincing presentations with a distinctive character
Automate the sales process & save time when creating proposals
Manage and send your proposals from within your browser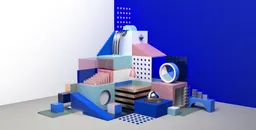 Building blocks that help with sales success and automate the proposal process
Offorte offers you building blocks that help you to put together your proposals more conveniently and easily. In addition, there are various options for working together with your colleagues.
Our mission
Offorte helps businesses and entrepreneurs win more deals and save precious time by providing smart services to prepare and send impressive proposals. Many people do not like to write proposals, while it is of utmost importance to a business. We aim to take that burden off and help entrepreneurs enjoy the process more by using online, interactive proposals.
Our view on proposals is different. No boring, grey order confirmations disguised as the proposal as used in many all-rounder software. We have a 100% focus on business proposals and go for your victories.
Learn everything about proposals
The proposal knowledge base is a valuable resource for professionals looking to improve their skills and knowledge about creating proposals. Whether you need to write a proposal, understand the advantages of using proposals in the sales process, or learn about the legal aspects and design of proposals, the knowledge base has you covered. It also provides guidance on communication strategies, winning and losing proposals, and offers examples and templates to help you get started. By automating the proposal process with the right software, you can save time and increase your chances of success. Take advantage of the knowledge base to become a pro at creating winning proposals.
Get started
Start your free Offorte trial and discover how we can help you. There are no restrictions so you can try out how everything works
Configuration
The first steps are to create a proposal template and modify the look & feel. With these templates you can create new proposals and these will save you lots of time.
Create and send a proposal
Choose your template, fill in the clients details and modify the contents to suit the clients needs. Click on send and receive a notification when your proposal is viewed by your client.
Signed proposal
The customer views your proposal online on his computer, tablet or mobile phone and has the possibility to ask questions and sign the proposal online.
Proposal examples
Curious what an Offorte quote looks like? Via the following link you can view some examples of proposals made with Offorte in different styles.
View proposal examples
Discover all the functionalities with which you can easily create proposals in your corporate identity and win deals.
Check all the benefits
Latest from the blog
Monkey sandwich stories in proposals: deal breaker
In the world of sales, proposals are a crucial part of the process. It is the moment when potential customers get a first or second impression of your organization and the services or products you offer. Then of course you won't come along with a few monkey stories. But you could be wrong about that...
The history of the proposal: from handshake to digital signature
Want to write about the history of the proposal? Of course! I immediately saw it in front of me: a guy who makes something out of a proposal using cuneiform script. Yes, there is no shortage of imagination. Afterwards, I don't even seem to be wrong that much, but more about that later. Making a proposal over time shows a significant evolution.
Using chatgpt when making proposals: smart?
No one can have missed it. For months, ChatGPT dominated the news and social media. We were presented with everything. Arguments for and against, possibilities and impossibilities, enthusiasm and fear. As you can imagine, as a content writer, I followed the discussions closely. In addition, I answered clients' questions, published a candid blog and now here on the Offorte website. And with pleasure, because: Is it smart or stupid to use ChatGPT when making proposals? is an interesting question. Read on to discover the pros and cons that may help you decide whether or not to use ChatGPT for proposals.